Soccer
Soccer has been the love of my life since 2002. When I witnessed Germany's loss of World Cup Final against Brazil, I became a fan of Oliver Kahn, and therefore a fan of FC Bayern Munich. Back then, I cannot imagine I would be a fan of Bayern for more than 20 years.

I visited Allianz Arena and Saebener Strasse in Munich twice, and I will definitely go back to Munich in the future. My most unforgettable memories about Bayern over the past 16 years are: 1. The retirement of Sebastian Deisler; 2. The transfer of Toni Kroos to Real Madrid; and 3. The loss of 2012 UEFA Final against Chelsea at Allianz Arena. Interestingly, all those unforgettable memories were sad moments. My favorite Bayern players are: Kahn, Deisler, Kroos, Roy Makaay, and Manuel Neuer.

Besides Bayern, I am also a fan of FC Chongqing Lifan. I have been to Lifan's (now called "Siwei") matches for more than 20 times, since I was taken to Datianwan Stadium by my dad when I was four. My favorite Lifan player is Huang Xiyang. Since I lived in southern California for four years, I also became a fan of LA Galaxy, where I went to Stubhub Center (now called Dignity Health Sports Park) to support Galaxy for four consecutive seasons.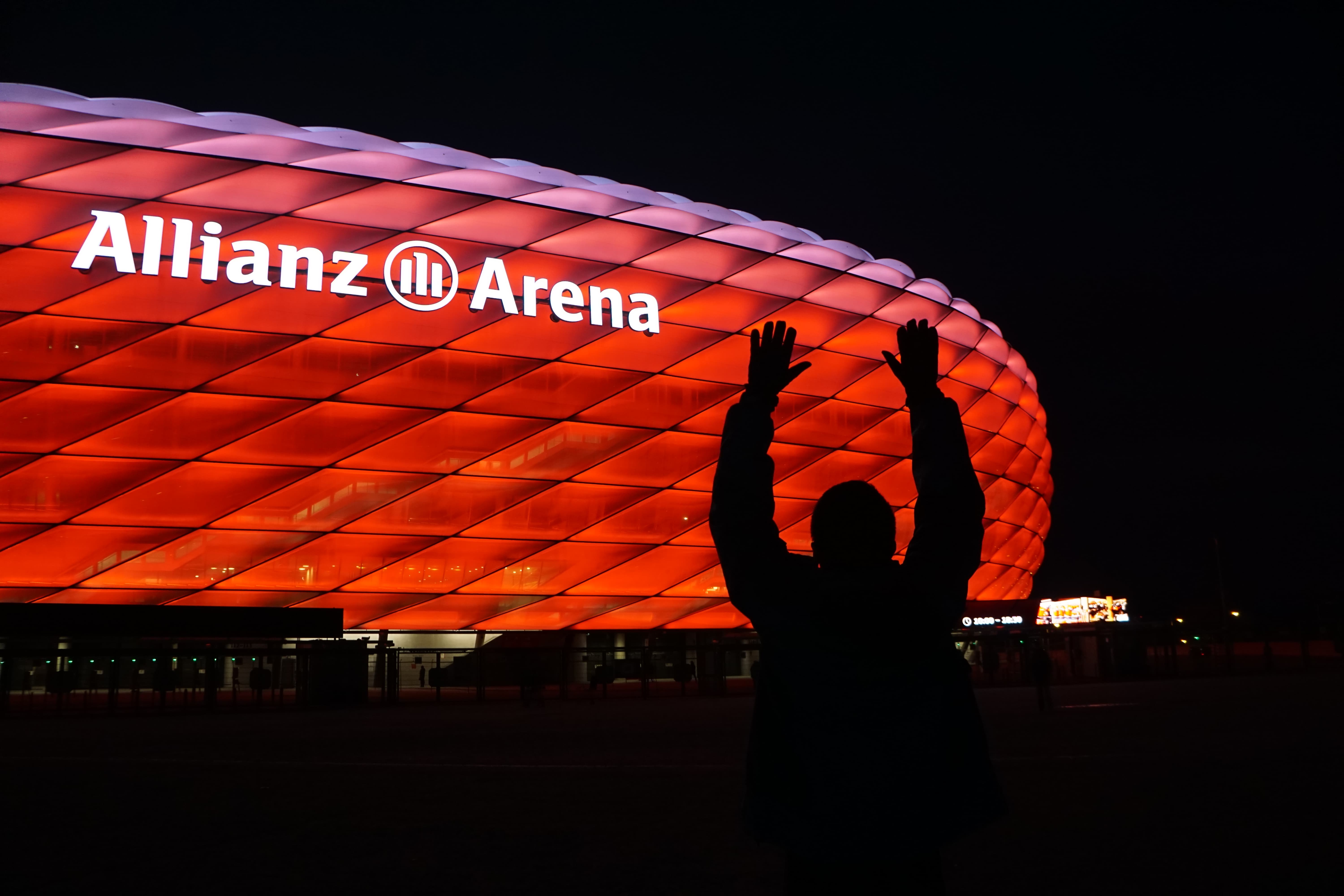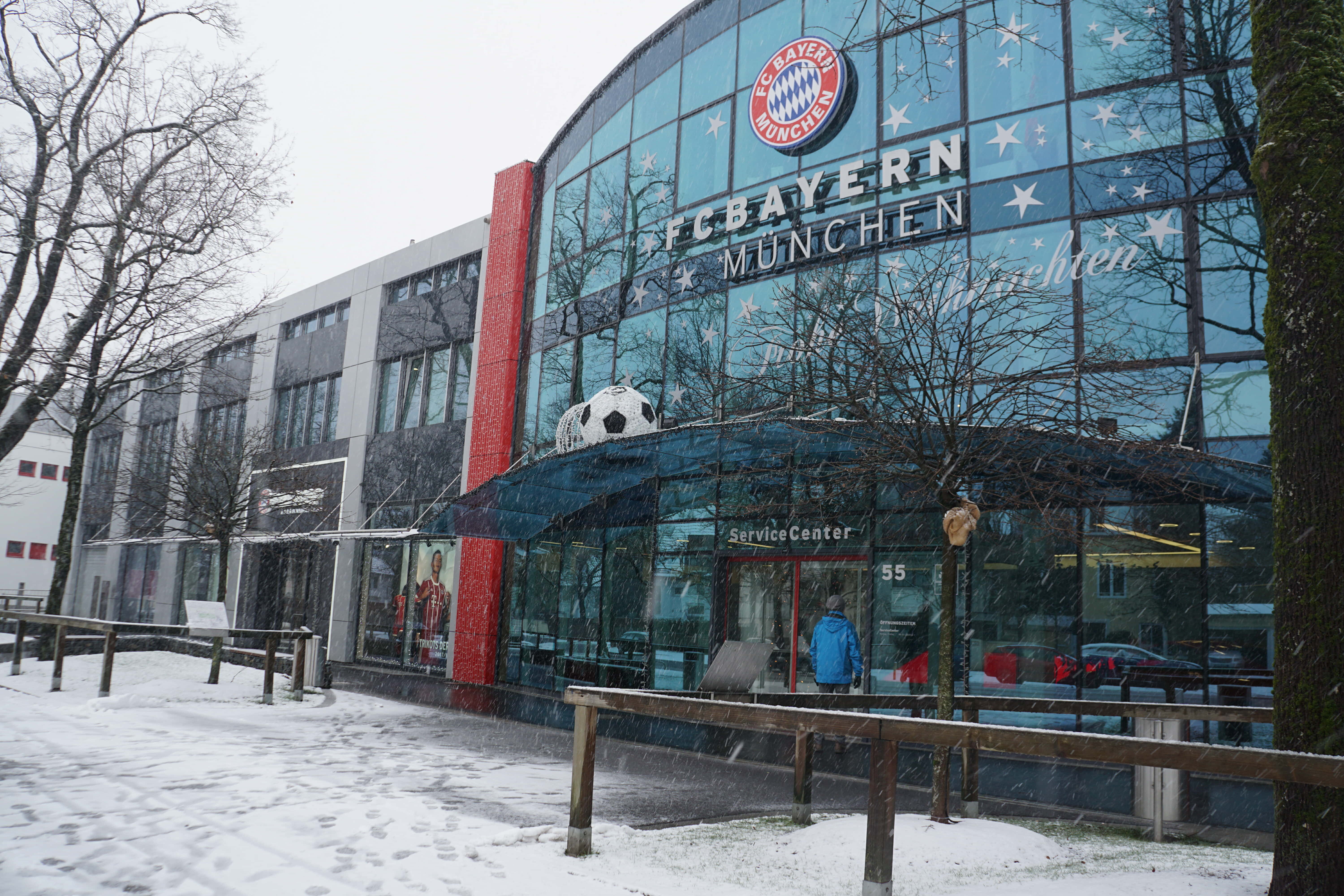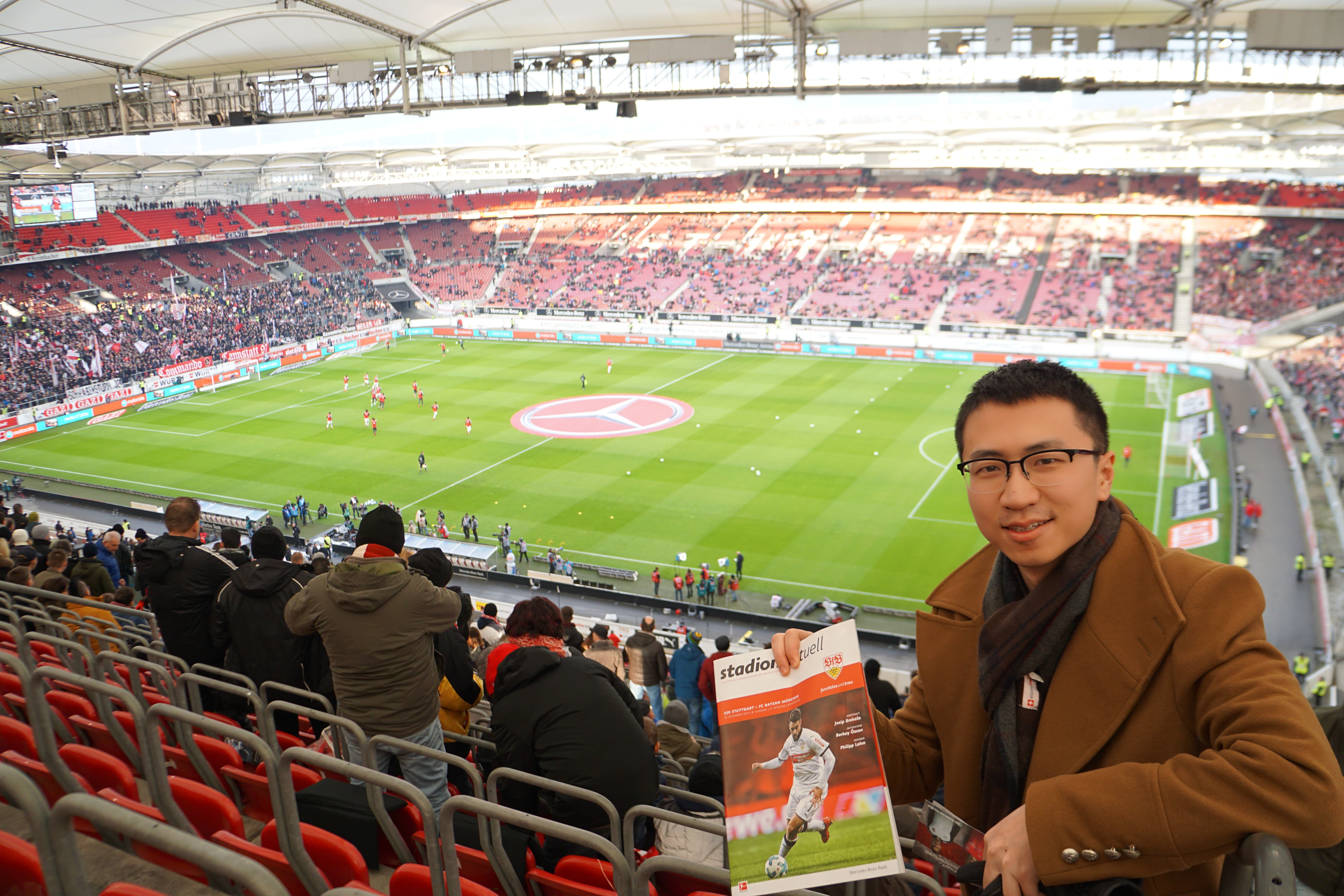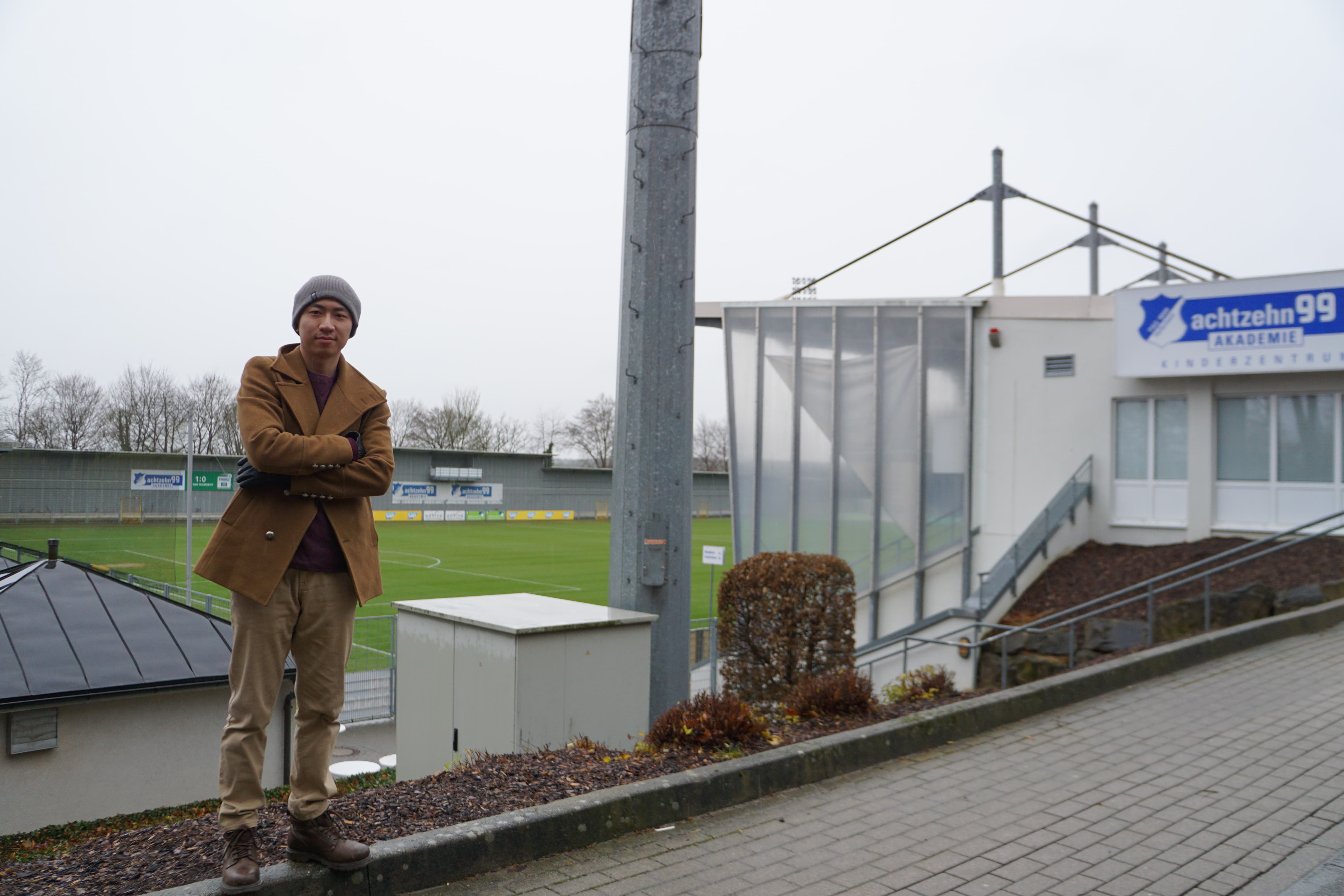 The above four pictures are: 1) Allianz Arena in Munich; 2) FC Bayern's headquarter on Saebener Strasse in Munich (I am the blue-shirt guy over there); 3) Mercedes-Benz Arena in Stuttgart (at a Bundesliga match between Bayern and Stuttgart; 4) Dietmar-Hopp-Stadion in Sinsheim (home to Hoffenheim before their promotion to Bundesliga).
If it's not because I haven't been playing soccer that often since I started my Ph.D. career, I would have mentioned my identity as a "soccer player" earlier. I was the captains of our junior high school team (class 12), senior high school team (class 11), and undergrad school team (School of Automation). I am also a member of our college team (Beijing University of Posts and Telecommunications). I played midfielder in all aforementioned teams.
During Spring 2014, I represented Beijing to participate in the Chinese University Footbal League (NCAA equivalent) Northern Division Final, since our college team were the champion among all colleges in Beijing in 2013. During Spring 2015, I participated in the CUFL Beijing Division.
Here is a
link
to my interview with
All Football (Dongqiudi)
, the leading soccer media in China.
During my college years, I played soccer more than three times a week. After coming to the states, I played soccer less than three times a year. I used to consider soccer as my "life", but now it just becomes a leisure of my life. The passion for fighting on the field, for winning the game with teammates are all gone with those unforgettable years.